Join Our Winning Team
Be a Force for Good
Start Your Journey with Lippert
From high-tech products to trailblazing social initiatives, we're leading the way. At Lippert, we're a company of doers, thinkers and builders. We're people who love to learn and seek opportunities to challenge ourselves. We strive to give our team members a deeper sense of purpose at work. Join us on our journey to make business a force for good in the world!
Industry Leading Brands
25+ brands spanning the recreational vehicle, marine, automotive, commercial vehicle, building products and various specialty industries
140+ Facilities
140+ Facilities in North America, the United Kingdom, Ireland, Italy, Germany, Netherlands, Tunisia, India, Mexico, Hong Kong and China
12,500+

Team Members Strong
600,000+

Community Impact Hours
Since 2017
Why Lippert?
Why should you pursue a career at Lippert? Hear from our team members to learn more about their Lippert journey and what makes us special.
Craig McKinney
"Lippert is in the communities and focuses on improving everone around them. I've always been told to leave things better than I found them, and I believe that this is what Lippert encourages every day."

- Lean Director
Dustin Bower
"This is a family, and if you are looking for a family at work, that supports you and encourages you to make positive changes, then Lippert is for you."

- Leveling/ Slides Parts Supervisor
Jean Nier
"All the volunteer hours that Lippert does shows how much they support and care about their community. It is a great place to work, and there's always the potential for growth."

- Quality Auditor
Our Core Values Drive our Culture
At Lippert, our core values are the cultural cornerstones by which we define success. Deeply integrated into every aspect of our mission and goals, these core values drive our attitudes, our behaviors and our actions.
Passionate About Winning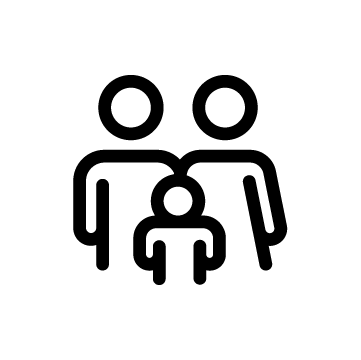 Caring About People
Honesty, Integrity, Candor
Positive Attitude
Team Play With Trust